LG is a trusted, financially stable electronics company which has included solar energy as part of its product diversification strategy. In addition to panels, it also makes batteries, with its energy storage brand LG Chem set to supply batteries to 13 of the top 20 car manufacturers for their future electric vehicles as well as the replacement battery for the Tesla Roadster.
An internationally trusted brand with a diverse solar offer
According to Bloomberg New Energy Finance, who ranked LG as a Tier 1 PV manufacturer, the company has pushed research more than many other panel makers and has one of the highest numbers of patents in the industry.
LG's recent announcement of a $600 million plant development shows they are in the solar market for the long term. The PV module factory features a fully-automated production line with 500 quality control processes. For example, the panels undergo two EL tests during their production – one before and one after the lamination – to verify that the cells used have no micro cracks. Moreover, every module is fitted with a fire retardant and passes a detailed, extensive fire test. In addition, LG uses high-quality components such as original MC4 plugs, which extends the modules' lifespan. Finally, LG ensures the detailed traceability of its panels by storing an image of each of them with their serial number in its database for 25 years.
With its comprehensive performance and safety testing, it's no wonder LG won the Top Brand Award 2016 for Consumer Trust in solar panels in Australia, Germany, Great Britain and Europe.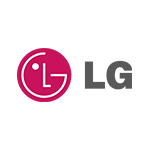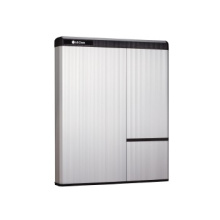 LG Chem has recently released a range of high voltage (400V) batteries comprising the RESU7H and RESU10H models. Convenient, performant and safe, the RESU high voltage batteries are compatible with the best inverter brands on the market. Charging your battery during off-peak times and discharge it during peak times saves you money on your power bill. The RESU collects the excess power produced by your PV system during the day and allows you to use it at night, when your solar panels are no longer generating electricity. This surplus energy also comes in handy in the event of a blackout, providing you with back-up power.