About Clenergy SPH inverters
Clenergy is an Australian-founded company which designs, produces and commercialises solar energy products worldwide. With 400 employees in 6 countries, they offer a range of PV solutions for residential and commercial use.
The Clenergy SPH range of inverters includes models with outputs of 1750W to 6500W, although the great majority of the models sold in Australia were 1.5kW, 2kW and 3kW units.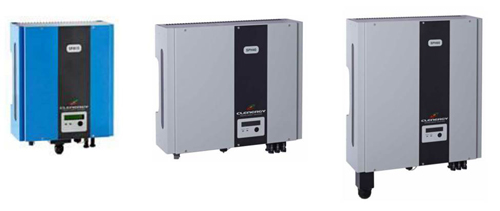 We service the entire Clenergy SPH inverter range:
SPH15
SPH20
SPH30
SPH40
SPH60
Monitoring your Clenergy SPH Inverter
Find out how to monitor your production and evaluate your inverter's performance thanks to our Clenergy SPH Monitoring Guide.
Resetting your Clenergy SPH inverter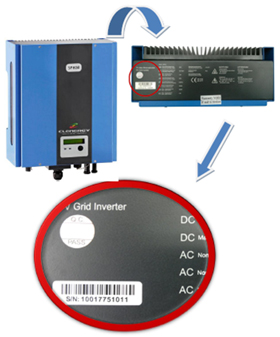 If there is a major internal issue with your Clenergy SPH inverter, it will display a fault light until it is fixed. If you find yourself in this situation, we advise you to get in touch with us so we can have one of our qualified technicians visit your property and check your inverter.
Please note: when your inverter turns on in the morning and off in the evening, it displays a red light and it makes a clicking noise – this is normal and does not require particular attention.
However, this light should turn off once the sun comes up. If it stays on during the day, you should attempt to reset your inverter.
If this doesn't make the red fault light disappear, please contact our service team with the following information:
The error code - displayed on the screen
The serial number - printed on the sticker situated on the top of your inverter
Our consultants will be happy to help you fix the issue.
Common issues with Clenergy SPH inverters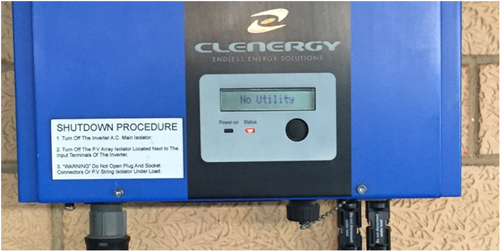 If the error message No Utility or Grid Fault appears, it could be due to a fuse issue or a power surge or black out - either way, Solargain can repair your inverter.
In the case of a Ground Fault, the problem may come from the panel earthing, in which case you'll need to book an inspection and get a quote.
An Isolation Fault might be the consequence of water damage. An inverter check and quotation are required.
If your issue is not mentioned above, you will most likely need to replace your inverter. When you book a health check, Solargain will bring a replacement option just in case, so we can get you up and running again on the same day, without needing to schedule another site visit, saving you time and money.
Maintaining or servicing your Clenergy SPH inverter
Whether or not you bought your Clenergy SPH inverter from us, we can maintain or service it for you. Getting your inverter serviced contributes to keeping it functional, safe and efficient. Solargain trained solar specialists have a strong knowledge of the SPH inverter range, which enables them to look after your Clenergy system properly. Our ISO 9001 certification shows evidence of our dedication to international quality and safety standards.
Claiming warranty on your Clenergy SPH inverter
Clenergy inverters have a 5-year standard warranty.
If you wish to proceed with a warranty claim, we can facilitate it, as long as you can provide the following:
Proof of purchase
Panel models and quantities
Fault code information
Serial number from the top of the inverter
Upgrading your system
If your Clenergy inverter is nearing the end of its warranty, you may want to consider taking this opportunity to upgrade your inverter to some newer technology or get battery ready rather than replacing it if you have an issue.
Contact us
To discuss your Clenergy SPH inverter issue or book an inverter health check, contact us on 1300 73 93 55 or fill out the form below.