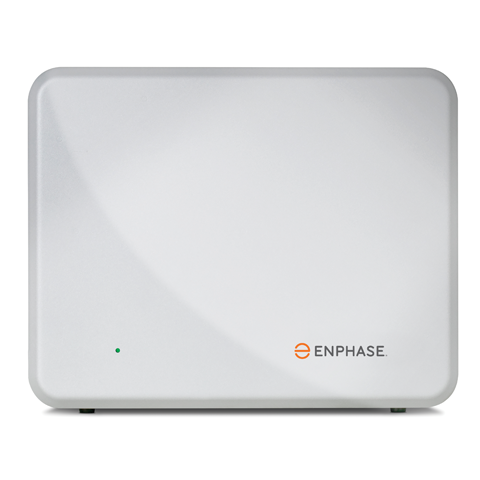 Retrofit, expand, monitor – it's all possible
Enphase has developed a revolutionary unit, the Envoy-S Metered, which is the heart of their home energy solution. You can install this unit into your home and see your consumption, production and available storage. Have an existing solar power system? No problems, it will show you the production of that too. Want to add some more panels to your system? Go ahead, add them one at a time with Enphase micro inverters – no need to match new panels with your old ones. You'll get complete insight into your energy usage at home, so when your ready, you can make an informed decision on how many Enphase batteries you need. There's nothing like it.
A very smart battery
The AC Battery from Enphase is a very advanced unit. The Lithium Iron Phosphate (LiFePO 4) cells manufactured in Japan offer more cycles, longer life span and safer operation. The Enphase AC Battery comes in smaller 1.2kWh units and with their own inverter, enabling you to add them very easily. They're also much lighter and far more easy to install than most batteries available today. Having 10,000 cycles also enables the AC Battery to be comfortably used twice per day, which essentially doubles the effectiveness of the storage.
Do more than just store excess solar
You can save a fair amount of money by storing excess solar production during the day for use at night. You can save even more money by purchasing power during off peak rates and minimising your consumption during peak rates. Imagine if you could do them both? That's what Enphase delivers you. Charge your batteries at night at off peak rates and go through your morning load, then charge again from the excess solar and use your storage again. The Enphase Envoy-S Metered, combined with LiFePO4 makes this possible. This smarter approach to storage can more than double the effectiveness of your battery.

Chemistry:
Lithium Iron Phosphate (LiFePO4)