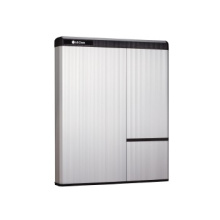 LG Chem has recently released a range of high voltage (400V) batteries comprising the RESU7H and RESU10H models. Convenient, performant and safe, the RESU high voltage batteries are compatible with the best inverter brands on the market.
Become electricity-independent
Charging your battery during off-peak times and discharge it during peak times saves you money on your power bill. The RESU collects the excess power produced by your PV system during the day and allows you to use it at night, when your solar panels are no longer generating electricity. This surplus energy also comes in handy in the event of a blackout, providing you with back-up power.