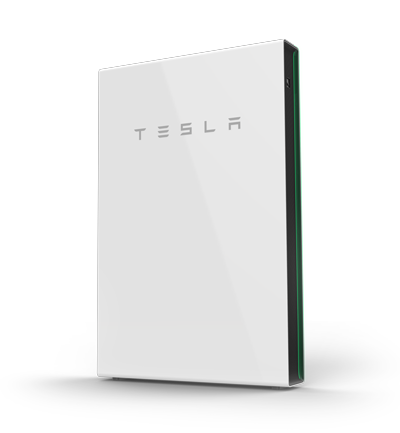 Tesla Powerwall 2 is a rechargeable battery designed to store energy for self-consumption of solar power generation, emergency backup power, load shifting and other applications. It uses lithium-ion battery technology, liquid thermal control system and intelligent software which drives battery charge and discharge from a solar inverter.
Tesla Powerwall 2 possesses its own inverter and is integrated with the grid to allow you the flexibility to draw energy from your own reserve. With double the energy of its predecessor, the new generation battery is also easier to install, as it mounts either on a wall or on the ground, and can be fitted indoor or outdoor. The storage capacity of Tesla Powerwall 2 is 13.5kWh, which is a dozen times that of a standard battery. Besides, it offers unlimited cycles, provided you only use it to store excess solar.
Why everyone is talking about it
It's no coincidence the Tesla Powerwall 2 is the home storage product everyone is talking about. It's technologically superior, stunningly designed and affordable for families. They have gone to great lengths to ensure a finished product, not just on the outside, but on the inside as well. After thorough research, Tesla has carefully selected only premium inverter partners that can seamlessly integrate Powerwall 2. This ensures that the experience you have with Tesla Powerwall 2 is one that will change the way you think of energy, forever.
Beauty And Brains
Powerwall 2 isn't just stunning to behold, it's incredibly sophisticated too. The system uses advanced lithium ion batteries, and once installed, is completely automated and requires no maintenance.
The benefits when choosing Tesla Powerwall 2
Increase self-consumption of solar power generation

Powerwall 2 can store excess solar energy not used at the time of generation and use that energy in the evening.

Load shifting

By charging during off peak periods, when demand for electricity is lower, and discharging during more expensive peak rate periods, when electricity demand is higher.

Back-up power

Gives you power in the event of an outage.
Solargain – A Premium Supplier
Experienced, accredited and selected by tens of thousands of Australian homeowners and businesses, you can trust Solargain for Tesla Powerwall Installation.
If you are looking to buy Powerwall 2, give us a call to get more information about the exceptional Powerwall 2 and how you can take your electricity savings to astonishing new heights.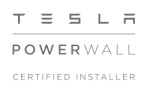 Product Performance Warranty:
Output:
7kW peak / 5kW continuous