Visit our new Canberra office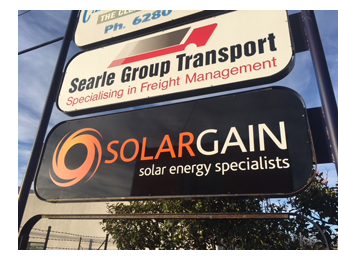 Solargain is delighted to announce the opening of its new ACT office! Whether you are looking to switch to solar power, solar hot water, or to repair or replace your existing system, our team of experienced consultants is here to help you with all your renewable energy needs.
Who? Solar experts Jimmy Miller and Joe McCaffery
Where? Unit 1, 9 Whyalla Street, Fyshwick ACT 2609
When? Monday to Friday, from 8 am to 5 pm
Solargain ACT customers eligible for battery storage grant
Solargain was chosen, alongside five other local and national companies, to receive funds from the ACT Government as part of the Next Generation Energy Storage program. The program is designed to support the installation of solar battery storage in up to 5,000 ACT homes and businesses by 2020.
Under this program, homeowners and businesses wishing to add battery storage to their new or existing solar power system will receive approximately $4,000 off an average residential PV system with battery storage.
To view our solar energy deals currently available in ACT, please visit our special offers page.
For more information about Solargain Canberra, please call 1300 73 93 55 or enquire within.
Posted on Tuesday 29th May, 2018